'There can be no peace.
The Nimius curse will be roused.
The cliffs will crumble and fall into the waves.
The sea shall devour.
Your time is over.'
Something is brewing in the coastal town of Whitby. To best friends Lil and Verne, it just seems like a particularly bad storm. But Cherry Cerise, the last of the town's guardian witches, fears that ancient forces are at work, reviving the curse of a long lost magical artefact and a feud that has survived even beyond death...
The first in a new magical adventure series.

Ever since I finished the original trilogy of the Whitby Witches, I've felt the lure to return to those narrow cobbled streets on the East Cliff, climb the 199 steps up to the gale beaten graveyard and look back over the town. Whitby is a place that won't let you go and strange, unearthly stories are waiting to be scratched out of the sand and soil.

I wanted to explore how much the place has changed in the intervening years. The Goth culture has really taken root and flourished and I was interested in creating a character who was brought up in a family deeply into all that. I also felt there was unfinished business with the Lords of the Deep and Dark, and that Whitby was always in need of a guardian, a witch whose job it was to protect the town from the anger of those ancient beings. A chance encounter with a colourful eccentric gave me my new witch completely whole and fully formed, but most of all, I wanted to see Aufwaders again - somehow. So the story began to simmer in my mind and a new, sinister adversary began to take shape...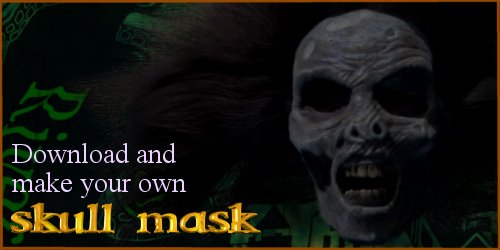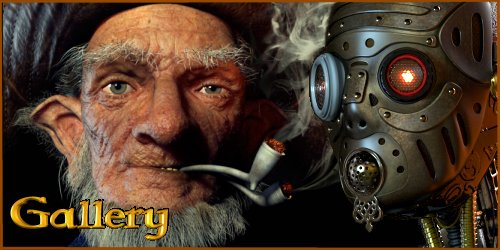 "This is the first in a new series by Robin Jarvis, a big broomstick in the world of fantasy literature."
The Times
(Children's Book of the Week)

"All of Jarvis's trademarks are here - wacky inventions, a long forgotten curse fulfilled and bizarre creatures...intelligent nine to 14-year-olds will rise to the occasion and be delighted to discover that Whitby is far from safe from Mister Dark."
The Daily Telegraph
(Also listed in "The 50 best books for Christmas 2016")

"Be warned - this is not a book for the faint-hearted, there are some gruesome and grisly moments. Older readers who are prepared to be thrilled and chilled will be swept away by this wonderfully wierd adventure."
The Week Junior Magazine
"...huge industry excitement greeted news of this book and fans of the original will find much to love...new heroes, a gruesome villian and brilliantly magical adventures...you must all read it!"
The Bookseller
"Robin Jarvis is a consumate exponent of the art of fantasy writing. The characters really come alive and you build a connection to them and what they are going through in this fast paced, exciting and at times very dark tale of magic and murder...This is a story that will be loved by those who already know and love Robin Jarvis's work but it will also bring him a new audience, little do they know about the wonders that await them as they discover his other works."
Books for Keeps
"Robin Jarvis is back with a mighty bang and a fantastic new series...It will have you running up the 199 steps so fast that your feet won't touch the ground. You will be wrapped in a fantasy cocoon of magic, mayhem and horror...It's fantasy writing at its best. I loved every minute of this book which makes it one of my favourite reads of the year. Check out the fantastic cover which has been illustrated by Nicholas Delort."
Mr Ripley's Enchanted Books
Published by Egmont Publishing.